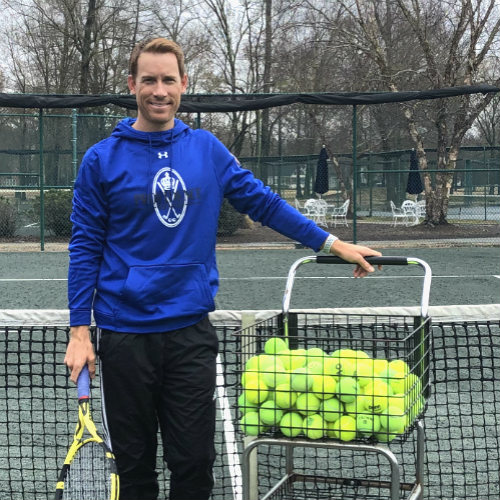 William Noblitt has big plans for Providence Country Club
William Noblitt Knows Tennis. Earning All-ACC Honors during his time at N.C. State University, the record-holder is considered one of the greatest tennis players in school history. But beyond his talents as a player, he understands the needs of his members and has ambitious goals for his tennis program.
In his current role at Providence, Noblitt oversees the club's 14 tennis courts, including 12 clay courts, and the pro shop. His largest duty however is tennis instruction, at which he indeed excels. The thrill of competition was certainly a factor in his success as a collegiate athlete and that same competitive spirit now helps him teach and inspire others.Noblitt's favorite part of his job? Doing what he loves every day.
"I get to go to work and share my knowledge and passion for a sport that has been a part of my life since I was six years old," he says. "I love seeing members improve and always hope to instill that same lifelong love of the sport."
An average day for Noblitt is a full one. He spends the majority of his time on the courts. In the morning, he's busy with private lessons, cardio tennis clinics, and ladies' team clinics. In the afternoon, he's working with junior players through private lessons and clinics.
Looking back on his first year at Providence, two events stand out. In 2018, the Make-A-Wish Pro-Am fundraiser and Alex's Lemonade Stand Foundation's Ladies Member/Guest were held at PCC. Noblitt was fortunate to work alongside members for these events, enjoying a fun day of tennis while raising funds and awareness for important causes.
Looking ahead, Noblitt has big plans for the future of PCC's thriving tennis program.
"My goal is to create a fun, enjoyable atmosphere where people want to come out and play, and participate in what we have going on," he says. "The junior program in particular is something I want to build. I believe that with the facilities we have and the staff in place, we could have one of the best junior programs around."
A vision for program enhancements, coupled with the addition of new clinic offerings, social events, and tournaments, is a recipe for the continued success and growth of the tennis program at Providence. Heading into his second year at the club, Noblitt serves up a winning program with no sign of slowing down anytime soon.